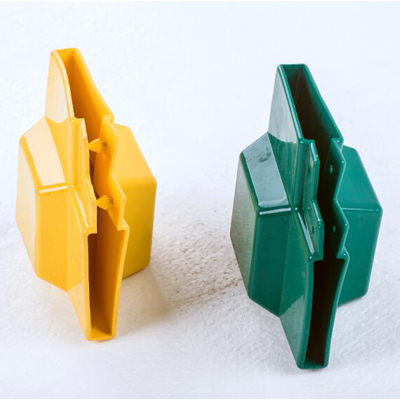 The silicone rubber busbar joint boxes is a new type bus bar insulation cover, it is fabricated with high-quality raw materials in our state-of-the-art manufacturing unit.

Silicone rubber busbar joint box is widely used in 1-35kV high & low voltage electrical distribution room, substation, capacitor bank, transformer input & output wire etc. for busbar insulating protection. It helps to avoid body electric shock and short circuit due to the bus bar exposure into the air, also it can reduce the corrosion by toxic gas, extend service life of the electrical equipment etc.

We have three different type of Silicone rubber busbar joint box: T-Type, L-Type and I-Type. And each type has various size, thickness etc.

Contact us get more details about silicone rubber products, such as TDS, Application Method, OEM etc.

We can supply different kind of Silicone Rubber Products, such as color, size and model, also customer required.
General Overview

The slot button type silicone rubber busbar joint box is made of radiation-crosslinked polyolefin material, which has excellent physical and chemical properties. It is an insulation treatment material for the connection of the busbar, and is also suitable for the voltage level of 1KV/10KV/35KV. There are various shape protection boxes such as "I", "T" and "L". The slot button type silicone rubber busbar joint box has the functions of electrical insulation, anti-rust and anti-corrosion of solder joints, mechanical protection, and reduced phase spacing, which is widely used in electronics, communication, machinery manufacturing and other fields.



Characteristics

Low smoke, soft, flame retardant, high strength, resistant to carbon marks
Environmental standards: RoHS
Standard color: red, yellow, green, and other colors can be customized.


The Basic Features

It is not deformed by irradiation, not deformed by heat, and not shrunk when heated.
The appearance is sharp and angular, the wall thickness is uniform, and the size is accurate.
It has the advantages of stable performance, smooth appearance and long service life.
It can better highlight the equipment grade, making the overall effect is more obvious.0
10


Main Application of Busbar Junction Box

It is mainly used for insulation protection of electrical equipment conductors at electrical connection, as well as insulation protection for special parts such as high and low voltage switchgear, circuit breakers, rubber junction box and busbar connection box processing, and transformer terminals.